Brite Future Academy is growing!

NARNIA CAMPUS Our new 9 acre campus off of the I17 and 101 in the North Valley. Narnia is getting primped and primed for our students.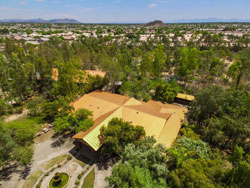 CALENDAR UPDATE:

1st Day of Spring Semester


Open Registration

Thanks to our new campus, we are accepting a limited number of new students for the Spring 2017 Semester.
Both our FT and PT programs are fully inclusive (for both gifted and delayed), secular programs open to students K-8 Our programs are multi-age and students work with students both their age and their ability.
Homeschool programs extend K-12.

Scholarships
There are still multiple avenues to attend for free or reduced tuition! Including but not limited to the Arizona Scholarship Fund and the Empowerment Scholarship Account (ESA) >> more info on ESA

ESA Sibling scholarships are welcome!

provides parent, teacher and professional education too!

Parenting classes, Positive Classroom Management for teachers and homeschoolers, Vision/Brain Balance, and Bal-a-vis-x.

Also, specialty diet cooking classes including gluten free, life planning and financial resource planning are just a few of the amazing classes we offer the adults in the BFA family.

We are looking for student, parent and homeschool volunteers for the 2016-17 BFA Yearbook Committee.