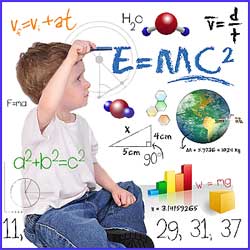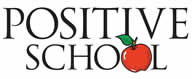 "Unless someone like you cares a whole awful lot, nothing is going to get better. It's not." Dr. Seuss, The Lorax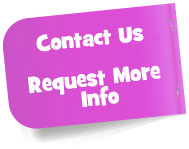 We know we may not be the right fit for every familiy, so here is a list of other schools and resources to help you on your family's education journey... >>Click Here
Proud to be a BAL-A-VIS-X School
Brite Future Academy is growing!


UPDATE: The facility we were to start moving into last month suffered severe water and roof damage during the storms. The landlord was not able to complete repairs in time to begin our school year. We are working hard to find an alternative location, and have found 3 possible locations. Working to sign leases with landlords and realtors seems to move at the speed of dirt. If this was not so stressful for our families and staff, it would be comical. Mrs. B is recovering from medical issues and will be returning this week. If there is anyone that we have not been in contact with, we apologize. We are working hard to catch up and keep everyone informed of all the recent developments. At this time we have had to delay our start date, and we will be updating the school year calendar and posting when we have a set start date. We promise, it will be worth the wait.

We are currently creating a new site with all new information, resources and tools for the upcoming year.

Transportation can be available for families in need. Please contact us ASAP if you will need transportation for the upcoming year.

First Day of School:
To be Announced.

Open Registration
Thanks to our upcoming move we will have openings for the 2016-17 school year. Both our FT and PT programs are inclusive (for both gifted and delayed), secular programs open to students K-8 (based on ability). Homeschool programs extend K-12.

Scholarships
There are still multiple avenues to attend for free or reduced tuition! Including but not limited to the Arizona Scholarship Fund and the Empowerment Scholarship Account (ESA) >> more info on ESA

ESA Sibling scholarships are welcome!



Untangling the mechanics
of knots.


provides parent, teacher and professional education too!

Parenting classes, Positive Classroom Management for teachers and homeschoolers, Vision/Brain Balance, and Bal-a-vis-x.

Also, specialty diet cooking classes including gluten free, life planning and financial resource planning are just a few of the amazing classes we offer for the adults in our community.

We are looking for student, parent and homeschool volunteers for the 2016-17 BFA Yearbook Committee.


We are going a little big brother this year. We will be trying out a few models of kids tracking and communication watches with our students. We hope to use them as an additional level of security for our elopers, and as a resource to help build strong time management skills for all of our students with additional safety measures.

Character Building

Obviously academics, but life is so much more than math tests and spelling quizzes...
So in addition to multiple multi sensory resources and curriculums for reading skills english - math - science history - social studies technology - physics geography - economics languages...
We offer - No mandatory Homework!
Morning Family Breakfast at drop off
Mastery Learning with
PLUMS &
Autonomous Learning
No Standardized Testing
Bully Free - Family Friendly Environment
Time Management Skills
Cogntive Skills Enhancement
Outdoor Playground!
Miss our indoor playground? We do too! Our Indoor playground is coming again soon!

>>MORE




What We Offer
our Parents
Brite Future Academy is much more than a school for children. We offer a wide variety of classes and activities for parents too.
Parents are invited to join their children in our fitness classes.
Martial arts
Yoga
Zumba
Soccer and more
We offer classes ranging from parenting and relationship skills classes, to brain enhancement, career builders, cooking, languages and so much more.

Our Brain Labs are not just for kids. Parents and grandparents love our Brain Labs. We have helped family members who have suffered from strokes, TBI, dimentia, balance issues and more.
Who says learning stops when you graduate? There will always be fascinating new things to learn at Brite Future Academy.

Classes will be added to our website shortly.
I like a teacher who gives you something to take home to think about besides homework.
- Lily Tomlin


What We Offer
Our Community
The founders at Brite Future Academy have long realized it takes a family with the support of a village to raise a child to be successful in the 21st century. The challenge lies in the fact we no longer live in villages, but sprawling cities.
The Valley community is invited to be a part of our "Village."
If you are a homeschooler, your requests for a part time program have been heard. We now offer a Home School Resource Center with a part time program open to homeschoolers.
If you have a job you LOVE, you are invited to share your talents with students that want to know more about what you do. This could include a talk in our school, a visit to your business or even a apprentice program where you could work with 1 or a small group of students that share your love for your career.
We are also searching for volunteers with a desire to share their skills with the next generation. If you have a special skill that you would like to share with our students, and would like to teach a class, contact us!
Our Theme Song